New Delhi. BJP has started besieging Congress MP Rahul Gandhi. BJP MP Nishikant Dubey has demanded action against Rahul. Nishikant Dubey has written a letter in this regard to Lok Sabha Speaker Om Birla. BJP MP Dubey says that Rahul Gandhi dragged PM Narendra Modi's name in the Adani case without any evidence. Nishikant Dubey has written for action under breach of privilege in this matter. On Tuesday, Rahul Gandhi attacked Modi fiercely in the Lok Sabha during the discussion on the President's address. The Lok Sabha Speaker may ask Rahul for proof of the allegations leveled against Modi in this matter. They can also take action if proof is not given.
Rahul Gandhi had given a statement against Modi in the Adani case. He also waved a photo of Modi along with Adani in the Lok Sabha. Rahul had alleged that it was Modi who helped Adani. He had made the silence of the government and the PM an issue in this matter. There was a lot of uproar during Rahul Gandhi's speech. At the same time, the BJP objected to the display of the photographs of Modi and Adani. Now it is clear from Nishikant Dubey talking about breach of privilege that BJP is in a mood to corner Rahul Gandhi in this matter.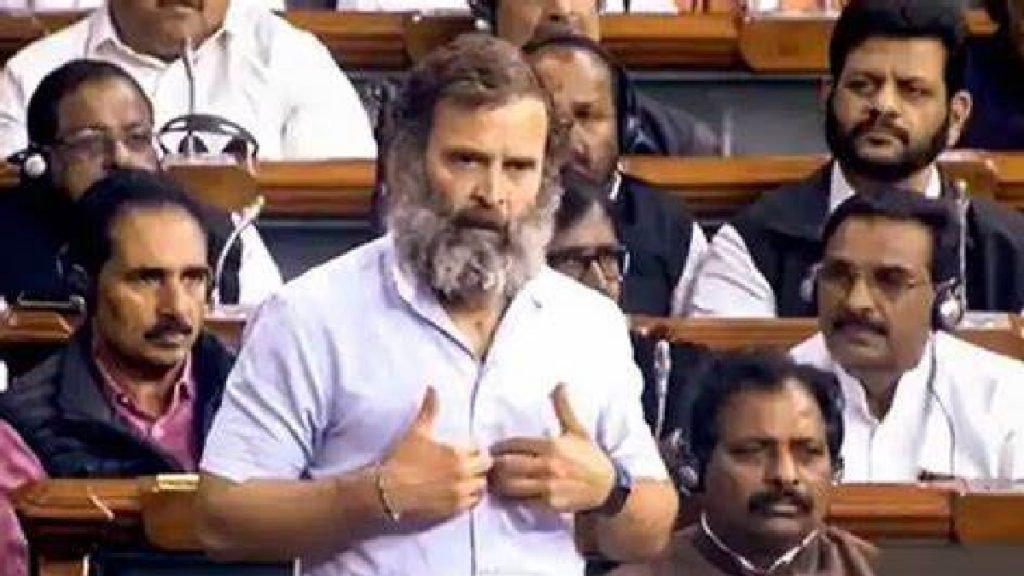 Today PM Modi also has to speak in the discussion of the motion of thanks on the President's address. Modi will keep his point at the conclusion of the discussion. PM Modi has to speak on the motion of thanks in the Lok Sabha at 3.30 pm. It is believed that during his speech, Modi will give a series of answers to the allegations made by Rahul Gandhi in the Adani case. Modi has been seen many times in the past also retaliating on Rahul Gandhi's allegations in his own style. Political experts are watching what he says this time.