According to astrology, if an elephant is seen walking, what are its consequences, read this article to know.
Some animals are considered extremely auspicious in Hinduism, one of them being the elephant. Elephant is considered to be the form of Lord Ganesha and in Hindu religion elephant is also worshiped and elephant is definitely included in auspicious works.
Many times it also happens when we see an elephant walking on the road.
In such a situation, many types of illusions arise in our mind. Sometimes it seems that the sight of an elephant is auspicious and sometimes it seems inauspicious. That's why we have tried to know from Pandit Vinod Soni that when the sight of an elephant is auspicious and when it is inauspicious.
Pandit ji says, ' Seeing an elephant means getting the blessings of Lord Shri Ganesha. If you see the elephant in different conditions, you get different results. Pandit ji is going to tell us about those fruits in this article.
Must read this: Hanuman Ji: If Hanuman ji is happy then you get this sign, know from astrology
see a walking elephant
If you see elephants while walking, which are not often seen in cities. In such a situation, it is indicated that the work you are going for will be successful. For example, if you are going to give a job interview and you see an elephant, it means that you will get that desired job soon. That's why whenever you see an elephant walking on the road, you must ask for your wish with folded hands.
elephant bathing in water
If you see an elephant taking a bath in water or throwing water on you with the help of its trunk, then understand that whatever obstacles are coming in your life, they are going to go away soon. If any of your work has been stuck for a long time and you are finding it difficult to complete it, then after seeing a bathing elephant, your deteriorating work will start to happen.
see sitting elephant
It is not auspicious to see a sitting elephant. If you see an elephant sitting anywhere, then tell you that it indicates that your luck is about to leave you. Your important work might not be completed and what you want will not happen. In such a situation, you should worship Shri Ganesh ji and serve him.
Must Read: When Lord Vishnu's Favorite Stotra Was Originated From The Scream Of An Elephant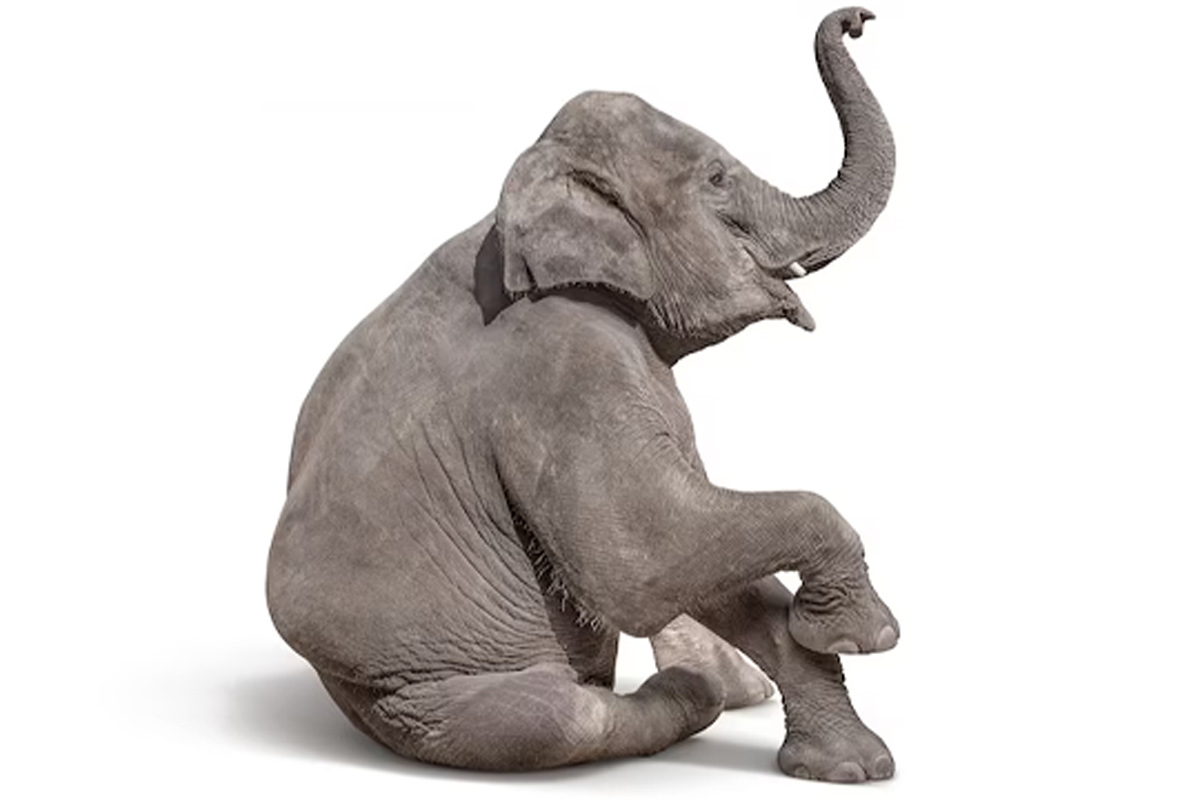 see injured elephant
Seeing an injured elephant is also inauspicious. If you see such an elephant, then understand that some big accident is going to happen in life or your health is going to be affected. If you see an injured elephant, then you should donate a silver elephant in the temple of Ganesha.
see tusks
Seeing an elephant with tusks is auspicious. Seeing such an elephant improves your financial condition. Let us tell you that an elephant is also an abode of Goddess Lakshmi. Ivory is considered auspicious in Hinduism and if married women wear an ivory bracelet after marriage, it brings them good luck. In such a situation, it is very auspicious to see an elephant with teeth.
see the elephant in the temple
It is also very auspicious to see an elephant in the temple. It means that you have got darshan of Shri Ganesh ji and all your wishes will be fulfilled soon.
Hope you have liked this article of ours. To read other similar articles, do tell us by commenting in the comment section coming below the article and stay connected with our website Harzindagi.
Liked this article?
to feel better HerZindagi download mobile app